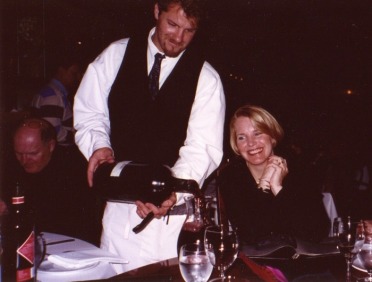 Welcome to Love That Grape!
Hi, I'm Laura. Yes, that's me in the photo above looking so darned grateful. I guess this photo says it all. I love wine. I love how it looks, how it smells, how it tastes, how it feels in your mouth. I especially like how it lingers on the finish, warming the cockles of your heart. I'm not a wine snob but I am a certified wine educator who is happy to share wine tips, tastings, and travel experiences with fellow wine lovers. I do a lot of wine travel because I have found that the places that nurture grape are often as beautiful as the wine they give birth to.
My intention is create a space for grape nuts like us, to facilitate wine enjoyment and wine tourism, and share our love of wine. I hope you will check in regularly for tasting tips and notes, and wine destinations and suggestions, all offered to enhance your appreciation and enjoyment of wine.

I invite you to explore this site for tasting notes and tips, terrific wine buys, pairing ideas, and wine travel itineraries, reviews, and suggestions.

Love that Grape! Blog
Keep up with the latest news, suggestions, destinations, and tasting notes by becoming a regular reader and participant of the Love That Grape! Blog. Become a follower and share your own comments and suggestions.
.
Coming Soon...Piedmont!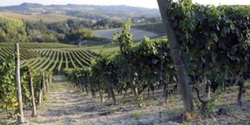 Next Stop, Piedmont! I am getting ready to leave for Milan, heading a Grape Girls trip to Piedmont. Please check back for new postings in our blog and on our taste and travel pages. Providing you with the most current information to plan your wine trip to Piedmont!
---